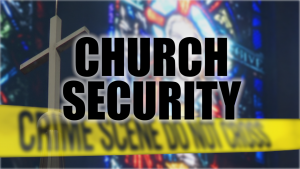 Christian Sheepdogs must sound the alarm and join together to defend the flock. Scripture tells us, "There will be terrible times in the last days…" (2 Timothy 3).
These are terrible times and it is time for Sheepdogs to solidify and define our calling to serve the LORD. It's time to renew our promise and commitment to serve Christ and the Church with all our hearts, minds and strength.
What our students have to say about our church security courses:
Are you ready to have your sheepdogs trained to protect your flock? Contact us and let's get started! We offer the below training as stand-alone classes, grouped together in a block,  or all together as a multi-day academy. We look forward to meeting you. Until then, Godspeed!
FREE Active Shooter Seminar, 2 hours

Security Assessment, 2-3 hours – Lay the groundwork for your safety preparedness plan by conducting a Church Security Assessment.

Security – Before an Active Shooter Event, 4-5 hours – Being aware of your surroundings and putting safeguards in place is key to thwarting an active shooter prior to them firing a round. Ideal Attendees: Staff (Ushers/Teachers) Topics: Ethics/Conduct, Patrol Procedures, Situational Awareness, Radio Procedures, Reporting and Forms, Duties and Responsibilities, Suspicious Behaviors, Calling 911
Security – During an Active Shooter Event, 4-5 hours – Transferring your situational awareness into action is imperative when an active shooter event is in process. Gain valuable mindset, options, and the processes to take during an ASE. Ideal Attendees: Staff, Congregation/Students, General Public Topics: Use of Force Laws, Verbal De-escalation, Lock-downs, Lock-outs, Dealing with Law Enforcement when they arrive
Medical Response – After an Active Shooter Event, 4 hours – Get critical knowledge and experience in First Aid and CPR with AED. Also learn how to use a Tourniquet and Quick Clot Gauze. Ideal Attendees: Staff, Congregation/Students, General Public Topics: National certification for First Aid, CPR with AED, along with Tourniquet and Quick Clot training
Active Shooter Drill, 4-5 hours – Pulling it all together with scenario based drills. Practicing reality based drills builds muscle memory and turns response into second nature.Ideal Attendees: Staff, Congregation/Students, General Public
ADVANCED/OTHER TRAINING

SECURITY PRODUCTS