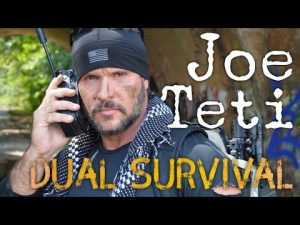 Join us on 24-25 September 2022 where Joe Teti former Force Recon Marine, US Army Special Forces, a former operative in a highly classified government counter terrorist unit, and Co-Host of Discovery's "Dual Survival" will be in in LaFayette, NY running a two-day survival course where he will cover the below topics. Camp on the property so you get the most out of the weekend. The investment for this intense 14 hour per day, two-day course, will be $850. You can REGISTER BELOW and make payment here after registering.
Tactical Reality
Hostage Survival/Apprehension Avoidance
Surveillance/Counter Surveillance Techniques
Train to be Tactical not "Tactcool"
Home Security Measures
Family Vacation Travel/Hotel Security Measures
Defensive Knife Techniques/Self Defense Strategies
How to Build a BOB (Bug Out Bag)
Firearm and Gear Selection for Personal Protection
Choosing the Proper EDC (Everyday Carry) Knife
How to Survive a High Intensity Armed Confrontation: The 3 M's (Mindset-Marksmanship-Manipulation)
Crisis Event Planning and Procedures
Understanding the Relationship of the Color Code of Awareness and the OODA Loop
Training Scars and How to Avoid Them
Using KIMs Game to Improve Your Attention to Detail
Using the PACE Principle
Fundamentals of Land Navigation: When you're GPS and Technology Fails
Leadership Do's and Dont's
The Art of Camouflage and Concealment
How to Use Mental Imaging and Autogenic Conditioning for Top Performance
REGISTER BELOW then make payment here.