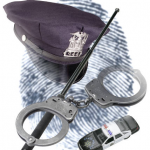 NY State requires that Sworn Peace Officers complete annual in-service training on the weapons that they carry for their official duties. We offer this training annually, as needed, for multiple LE employing agencies. We can customize and can even offer much more in-depth training than required by the state. Contact us for more information or register below for training that your employer has scheduled with us.
The state's minimum requirements are as follows:
OC and Article 35 – One hour each
Baton and Article 35 – One hour each
CED and Article 35 – One hour each
Firearms and Article 35 – Five hours and One hour respectively
Cost: $30-$100 based on total hours – MAKE PAYMENT HERE after registering below.
Equipment Requirements: Varies based on training you will be taking. All holsters that go along with your OC, Collapsible Baton, CED with (2) cartridges, Handgun with 100 rounds of ammo. You can purchase CED items here.
Prerequisites: MUST be a currently sworn New York State law enforcement officer. If you have completed Article 35 training recently you must submit proof to be exempted from the Article 35 sections.
All training is completed in a gym or range type setting. Dress appropriately and be prepared to get dirty, sweaty, and bruised from blocking punches and kicks. Register below and join us for an exhilarating training session!