USCCA Emergency First Aid Fundamentals (EFAF)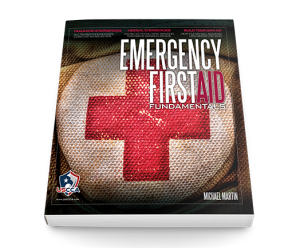 Beyond performing CPR and the Heimlich maneuver, would you know how to save a life before the paramedics arrive? Or worse, when help isn't accessible? Become your family's first responder by taking the "Emergency First Aid Fundamentals," Course. From learning how to assess a patient's condition, to delving into proper treatment of chest and spinal injuries, broken bones, shock, serious bleeding, and more, this course will prepare you to help others when only minutes remain between life and death. Register for this course on the below form.
---

Get your ASHI nationally certified medical training with PS&Ed. For more information on each course click the Learn More link. Signup for the desired course at the bottom of this page. If we don't have a date listed for a course contact us to arrange putting one on the calendar.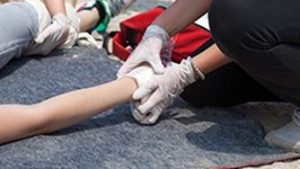 First Aid and CPR with AED

Gives students comprehensive training in emergency care, including basic first aid, CPR and how to use an automated external defibrillator (AED). This course builds the skills and confidence to respond to the most typical life-threatening emergencies. Learn More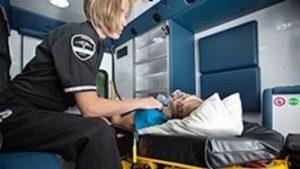 Basic Life Support (BLS)
Trains healthcare providers and professional responders how to recognize a life-threatening emergency, how to provide basic life support, and what to do in case of an airway obstruction or choking. Learn More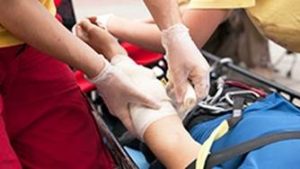 Bloodborne Pathogens
Helps students understand what bloodborne pathogens are, how to reduce risks of exposure for themselves and others and what steps will be taken if exposure occurs. Learn More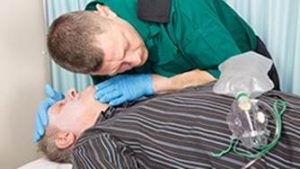 Emergency Oxygen
Focuses on administering emergency oxygen to individuals, emergency oxygen delivery systems, and integrating pulse oximetry. Learn More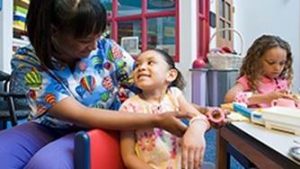 Pediatric CPR, AED and First Aid
Provides an ideal training solution for schools, child care providers, youth sports coaches, and others required to learn how to respond to medical emergencies involving children. Learn More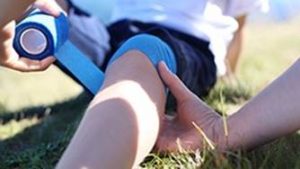 Child and Babysitting Safety
Delivers fundamental information in babysitting, including proper supervision, basic caregiving skills and safety and injury prevention. Learn More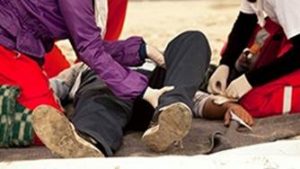 Advanced First Aid
Designed for non-EMS responders including government, corporate, industry, lifeguards, security personnel, law enforcement, corrections personnel and other individuals who are not EMS or healthcare providers but desire or require certification in Advanced First Aid. Learn More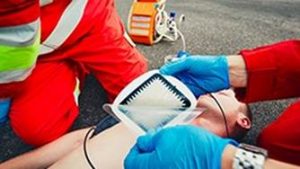 Emergency Medical Response
Provides non-EMS responders, including government, corporate, law enforcement, and corrections personnel, with a level of training comparable to a professional emergency medical responder.
PRICING:
ASHI First Aid, CPR/AED $80
CLICK SUBMIT REGISTRATION ABOVE
TERMS AND CONDITIONS:
Payment: Payment amount varies based on the course chosen above. After filling out the form above and clicking the "Submit Registration" button above the form will take you to a page to make payment with PayPal/credit card. If you accidentally closed out of the payment page you can make payment from our PAYMENT PAGE. If you want to mail a check/money order you can close out of the payment page, after clicking "Submit Registration" above and visit our PAYMENT PAGE for directions on where to mail a check/money order and who to make it out to. You can also review our payment terms on that page.
Registration: We do not accept walk-ins. You will need to register above and fully make payment in order to secure a seat in this course.
At Your Location: For your convenience, we offer the above courses at your location for only $10 more per student. We do require a minimum of eight students for any private course. Contact us to book a course at your location or chose "TBD At Your Location" from the above form drop down and we will be in touch to set a date.
Contact us with any questions.