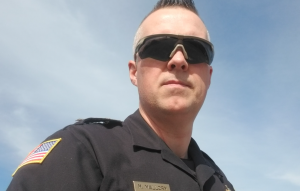 Founder and Lead Instructor of Public Safety and Education (a.k.a. PS&Ed), Matthew J. Mallory is a U.S. Army veteran, former adjunct college professor, nationally recognized self-preservation educator, and published author. Matt is a highly experienced firearms instructor whose passion for weapons and self-defense began at a very young age. Currently, Matt works part-time as a sworn New York State Law Enforcement Officer in the roles of Chief and Academy Director. As a firearms instructor (USCCA, NRA, UTM, New York, Utah, Massachusetts, and Maryland) and self-defense instructor (New York, TASER, ASP, Safariland, and SABRE) he teaches more than 90 different courses, over 300 times each year, to many thousands of civilian and law enforcement students, all over the country. He is a gun store owner (Type 07 and Class 02 FFL), co-host of the IMDb listed talk-show Meet The Pressers, is a public speaker/presenter, writer for numerous national publications, a weekly guest on the iHeart Radio show Dave Allen in the Morning, and has traveled the county working as a brand ambassador and pro staff for many companies (Mantis, USCCA, Laser Ammo, Shooter's Technology Group, and Angel Armor). His over 35 years of vast experience and passion for teaching ensures that his courses are educational and highly entertaining. You can learn more about Matt via his full bio and his show Meet The Pressers.
Fun Facts: Matt applied to be on both the TV shows Top Shot and The Apprentice and was the creator of the Top Shots at OCC event. As a side note, Matt was the first USCCA Training Counselor (Train-the-Trainer) as well as the first TASER Civilian Instructor to be certified in New York State. Matt is also one of a handful of SABRE Master Instructors who can certify instructors in the SABRE Pepper Spray Civilian Instructor Certification, and he is the first and currently only Ultimate Training Munitions (UTM) Civilian Master Instructor who can certify instructors in the UTM Force on Force Civilian Instructor Certification.
Matt's experience with weapons and personal protection began at a very young age while growing up in the small Village of Cayuga, NY. He started honing his skills with BB/pellet guns/pistols, re-curve bows and arrows, blowguns, knives, hatchets, machetes, sling shots and even spears while frog gigging.
Another Fun Fact: One of his dates with his wife Kristy was gigging frogs.
Experiences and Positions
United States Army Veteran
Currently sworn New York State Law Enforcement Officer (Chief and Academy Director)
NY Law Enforcement Instructor teaching at LE academies for new recruits and providing annual in-service training for currently sworn NY officers
Promoting brands and working national booths as Pro Staff/Brand Ambassador for MantisX, USCCA, Laser Ammo, Shooter's Technology Group, Angel Armor, and others.
Pistol License 18-hour Safety Course Instructor for all New York Counties
Founder and Lead Instructor of Public Safety and Education (PS&Ed)
Former Major in the United States Air Force Auxiliary, Civil Air Patrol

Former Central New York Group Deputy Commander and Syracuse Cadet Squadron Commander
Founder and Commander of the annual Rifles and Ropes Bivouac
Flight Crew Mission Observer for Emergency Services and Counter Drug Missions

Founder and former Director of the Valley Neighborhood Watch
Former Boy Scouts of America Pistol, Rifle, and Shotgun Merit Badge Counselor and Range Safety Officer
Licenses and Certifications
New York State DCJS Certified Instructor in Firearms (Rifle, Pistol, and Shotgun), Defensive Tactics (DT), General Topics (GT), and ASR/Oleoresin Capsicum (OC)
Maryland State Qualified Handgun Instructor Certified to teach Handgun Qualification License and Wear and Carry Permit Classes
Massachusetts Certified Firearms Instructor for possess or carry firearms license
Axon Master Instructor teaching the TASER Civilian Energy Weapon (EW) Instructor Course – First of 19 certified in the world.
TASER Civilian Energy Weapon (EW) Course Instructor – First in NY State.
Ultimate Training Munitions (UTM) Law Enforcement Level 2 (Train-the-Trainer) Instructor for Force-on-Force and Civilian Master Instructor – First ever and creator of curriculum certifying over 100 instructors around the country in first year.
SABRE/Security Equipment Corporation (SEC)
Armament Systems and Procedures, Inc. (ASP)

Certified Expandable Baton Instructor
Certified Handcuffing Instructor
Certified Flashlight Instructor

Safariland Training Group

Certified OC (Oleoresin Capsicum) Instructor
Certified Haitt Tactical Handcuffing Instructor

National Rifle Association (NRA)

Appointed Training Counselor (Train the Trainer)
Appointed Regional Counselor for RTBAV (Train the Trainer)
Certified Instructor in the disciplines of

Pistol Shooting
Rifle Shooting
Shotgun Shooting
Personal Protection in the Home (PPITH)
Personal Protection outside the Home (PPOTH)
Refuse To Be A Victim (RTBAV)
Home Firearm Safety
Metallic Cartridge Reloading
Shotgun Shell Reloading
Muzzleloading

Certified Chief Range Safety Officer
Recruiter

United States Concealed Carry Association (USCCA)
United States Air National Guard Chief Range Officer and Range Safety Officer
LSU Site Protection through Observational Techniques (SPOT) Instructor
TSU Civilian Response to Active Shooter Events Train-the-Trainer
New York State

Sworn NY Law Enforcement Officer
Certified Security Guard Instructor
Licensed Armed Security Guard
Licensed Notary Public
Department of Environmental Conservation (DEC)

Certified Hunter Education Instructor – bow and gun
Licensed Safe and Avid Fisherman and Hunter for both small and large game

Federal Communications Commission Certified Technician Class Amateur Radio (HAM) Operator
American Red Cross, Adult and Pediatrics First Aid/CPR/AED Certified
24-Hour HAZWOPER/ERT Certification
New York, Pennsylvania, Florida, Massachusetts, and Utah Pistol/Firearms License Holder. Former New Hampshire and Arizona License Holder.
United States Air Force Auxiliary, Civil Air Patrol, Certified Radio Operator, Mission Radio Operator, Communications Unit Leader and former CNY Group Communications Officer
Education and Training
New York State Division of Criminal Justice Services (DCJS)

Firearms Instructor Certification (FIC) Course
Patrol Rifle Operator (PRO) Course
Tactical Shotgun Course
CED (Conducted Electrical Device) TASER User Course
Law Enforcement Firearms Training
Peace Officer Academy

New York State Emergency Management Office (SEMO)

Initial Response to Active Shooters (IRAS) Course
Emergency Vehicle Defensive Driving (EVDD) Operators Course (EVOC)
Site Protection through Observational Techniques (SPOT), Student Course
ICS-300 Incident Command System (ICS)

Department of State

47 hour armed guard initial firearms course
Numerous eight hour security guard courses over many years
16 hour on-the-job security guard training

Federal Emergency Management Agency (FEMA)

IS-00100.LEb – Introduction to the Incident Command System for Law Enforcement (ICS-100)
IS-00100.a – Introduction to the Incident Command System (ICS-100)
IS-00200.a – ICS for Single Resources and Initial Action Incidents
IS-00700.a – National Incident Management System (NIMS), An Introduction
IS-00800.B – National Response Framework, An Introduction

New York State Department of Environmental Conservation

Basic Wildland Search Skills Course

Investigating Animal Cruelty – New York State Humane Association and Broome County Sheriff's Office
Many Civil Air Patrol courses in search and rescue both on a ground team and flight crew along with graduating from the CAP Ranger Survival School in Pennsylvania
Active Shooter, TASER, OC, Baton, Riot Control, and Handcuff Training as end user
Training in the US Army in Hand-to-Hand Combat
Krav Maga, Karate, Taekwondo, and Wrestling
New York State Boating Safety Certification
Qualifications and Competitions
Law Enforcement Distinguished Expert with Pistol
United States Army Expert Certifications in Rifle and Grenade
International Defensive Pistol Association (IDPA)
Glock Sport Shooting Foundation (GSSF)
United States Practical Shooting Association (USPSA) competitor
National Rifle Association Marksman Certification in Rifle
National Rifle Association Sharpshooter Certification in Shotgun
Project Appleseed Qualified as Sharpshooter
Affiliations and Memberships
National Rifle Association Life Member
NY State Constable Association Director & Secretary
Glock Sport Shooting Foundation (GSSF) Member
Syracuse Pistol Club former Board Member
Nedrow Sportsmen's Club Member
And a handful of other ranges in the CNY area
Matt wrestled in high school and took years of martial arts classes in his youth and early adulthood. He learned how to use his body and weapons to defend against guns, throwing stars, tomahawks, knives, swords, the Bo staff, Kama, Sais and Nunchakus. He organized and participated in BB-gun, laser tag and paint ball competitions quite frequently over many years. Over the years he expanded his skills using a variety of pistols, rifles, shotguns, flintlock and percussion cap guns, crossbows and compound bows while target shooting and hunting small and large game. Being an avid bow, shotgun and rifle hunter and bow fisherman just furthered his skills as a well rounded and proficient sportsman.
While in the United States Army Matt qualified as expert with the hand grenade and continually re-qualified expert with the M16A2 rifle. This earned him the Army Marksmanship Qualification Badge for Rifle and Grenade. Matt had hand to hand combat training part of which was with a bayonet and he went through a tear gas chamber with and without an M40 Field Protective Mask. He was his Unit Armorer in charge of the management, maintenance and control of over 400 weapons. Over his years in the military he maintained and shot a variety of weapons to include the M16A2 5.56x45mm rifle, M203 40x46mm grenade launcher, M60 7.62x51mm machine gun, Beretta M9 9x19mm pistol and Hand Grenades.
Matt's Law Enforcement career includes many hours of classroom time with training on the law, training on handcuffs, OC (pepper spray) and hands on experience with situations that called for him to put that training to use on many occasions. To further his experience and fill the never ending desire for learning, Matt has taken many firearms, emergency services and survival courses from SEMO, FEMA and many other notable organizations.
A God loving and fearing family man who believes in the right to protect yourself and your family by whatever means necessary. To include survival and firearms training Matt also owns and runs two other companies: www.MalloryMarket.com, a farm with award winning honey, chickens, worms and Maple Syrup and www.MfactorTEC.com, a tech company providing electronics sales and service such as computers, networking and website hosting and design.