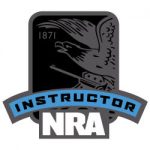 Are you wanting to teach the NY 18-hour Concealed Carry Course? If so, the NRA Pistol Instructor is what you are looking for! Are you a natural born teacher or instructor? Are you good with guns? Do you love firearms and love to teach others what you know? Would you like to teach the NRA Basic Courses to the public, your friends, and family? Then you have the beginnings of what it takes to become a great NRA Certified Instructor.
Our trained, certified and experienced NRA Certified Instructors and Training Counselors have taught courses all over the county and can also put on any of the below courses at your location. Fill out the below form to signup or contact us with any questions you may have.
NOTE: You MUST have completed the NRA Basic Student Course, for the instructor course you are wanting to get certified to teach, prior to attending an instructor course. If you have not attended or do not have proof of attending that course, you can sign up here. You are also required to attend the BIT (Basic Instructor Training) if you have never attended it in the past or have not taken another instructor level course in the past two years.
Read what our students have to say about our NRA Instructor Courses:
"Took Basic Pistol and Basic Pistol Instructor. Matt is an awesome instructor and loves what he does and it shows . He takes the time with students to make sure they understand the information he is presenting, also has a great facility. I will definitely take classes from him in the future" ~ Len H. from Oswego, NY
Matt is an awesome instructor
"This was my first time requalifying with PS&Ed. The instructor was very knowledgeable, professional and pleasure to work with. Had a blast with the tactical shooting portion of the class learn a great deal, excellent information and training. Would definitely be returning next year and spreading the word." ~ Edward E. from Syracuse, NY
Had a blast with the tactical shooting portion of the class
"Another Awesome Class From The Folks At PS&ED!" ~ Edward D. of Oswego, NY
"I enjoyed Matt's class. Knowledgeable and infuses humor on what can be dry information. I recommend taking his course, you won't be bored!" ~ Elaine from Skaneateles, NY about our BIT Course
Knowledgeable and infuses humor…
The cost depends on the length of the course and if it includes live-fire or not. The investment ranges from $80 to $350 plus the small NRA certification fee. You don't need to be an NRA member to be an instructor but it is suggested that you are. You can signup to become an NRA member here. The training ranges from six hours to two and a half days and usually run on weekends.
Instructor courses and time commitment:
Basic Instructor Training (BIT) – 6 hours
Chief Range Safety Officer – 8 hours
Home Firearm Safety Instructor Course – 5 hours
Instructor Pistol Shooting Course – 10 hours
Instructor Rifle Shooting Course – 10 hours
Instructor Shotgun Shooting Course – 11 hours
Instructor Personal Protection In The Home (PPITH) Course – 9 hours
Instructor Personal Protection Outside The Home (PPOTH) Course – 16 hours
Instructor Muzzleloading Shooting Course – 16 hours
Instructor Metallic Cartridge Reloading Course – 8 hours
Instructor Shotgun Shell Reloading Course – 8 hours
NRA Refuse To Be A Victim Instructor – 8 hours
You will need to bring the below items.
Course books (provided prior to course for you to study)
Pen and paper for note taking
Water and snacks (bring lunches)
Hearing and eye protection (if applicable)

Hat and weather appropriate clothing
Pistol permit (for pistol courses)
A firearm with iron sights unloaded and in a case (for shooting courses only)
Cleaning kit
Ammunition (Amount dependent on course)
To be certified as an NRA Certified Instructor you must:
Have completed the basic course as a student for your desired credential.
Completed the Basic Instructor Training (BIT), if required.
Attend the desired instructor course and:

Show a good safety foundation at all times during the course.
Have a good attitude along with other qualities found in good instructors to include participating in discussions and other situations.
Pass the live fire shooting qualification with your firearm. If you can't do this now, PRACTICE! (SHOOTING COURSES ONLY)
Pass the written test.
To inquire about hosting this instructor course at your location, fill out the Host Matt form here. Also, don't miss out on the other certified civilian instructor courses that we offer: Use of Force, UTM Force on Force, TASER Energy Weapon, SABRE Pepper Spray, and USCCA.
PREREQUISITES:
All pistol courses require a pistol license.
All instructor courses require that you have completed the BIT (basic instructor training) every two years or added another credential within the past two-years. Most of the time this course is offered in conjunction with another course. Sometimes it is offered as a stand alone course.
PPITH requires you to be a Pistol Instructor prior to taking it.
PPOTH requires you to be a PPITH instructor and have taken the PPOTH Basic course prior to taking it.
TERMS AND CONDITIONS:
Payment: These courses are $80-350 each and are broken down on the PAYMENT PAGE. After signing up for the course above, please visit our PAYMENT PAGE to review the payment terms and make a payment for an NRA Instructor Course.
Registration: We do not accept walk-ins. You will be registered upon receipt of the application and payment. No certificates will be issued if payment has not been received prior to course date.
Failing either pre-course requirements means you are not going to be an NRA INSTRUCTOR. Please note "ALL MONEY IS NON-REFUNDABLE". The only other requirement is a positive attitude and showing constant firearms safety.
Contact us with any questions.