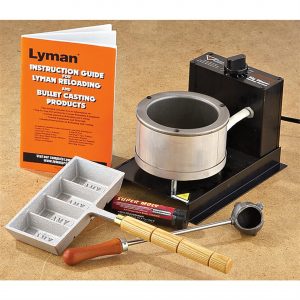 With the ammo crisis of 2020, people have returned to the old days of reloading their own shotgun and metallic cartridge ammunition. Once you have the hand-loading bug the next inevitable thing to do is cast your own bullets and this is the course to teach you just that.
In this course you will learn to turn lead ingots into lead bullets. We will also cover how to apply a powder coating that encapsulates the lead for a more accurate, environmental, and in turn safer shot. This will be more than a lecture. It will be hands on and you will be active, as you want to be, in the process of making projectiles (9mm, 223, 45-70, 12ga Slug, and 00 Buckshot) for your reloading endeavors.
Classroom Time: 2 hours
Investment: $40 (Register below then make payment)
Instructor: Matthew Mallory
CLICK SUBMIT REGISTRATION ABOVE BEFORE MAKING PAYMENT!
Payment: This course is only $40. After filling out the form above and clicking the "Submit Registration" button above the form will take you to a page to make payment with PayPal/credit card. If you accidentally closed out of the payment page you can make payment from our PAYMENT PAGE. If you want to mail a check/money order you can close out of the payment page, after clicking "Submit Registration" above and visit our PAYMENT PAGE for directions on where to mail a check/money order and who to make it out to. You can also review our payment terms on that page.
Registration: We do not accept walk-ins. You will need to register above and make payment to secure a seat in the course.
At Your Location: For your convenience, we offer the above courses at your location. We do require a guaranteed minimum students for a private course. Contact us to book a course at your location or chose "TBD At Your Location" from the form drop down from the desired course above and we will be in touch to set a date.
Contact us with any questions.