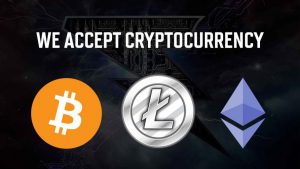 If you have made your payment, thank you. Otherwise, to make a payment (amount due is noted on the page for said product/service, as well as below) please make payment below with a credit card or mail a check, money order, or certified check out to Mallory Unlimited, LLC and mail it to 9394 Destiny USA Dr., Syracuse, NY 13204. NOTE: Payment will come across on your credit card statement as PS&Ed, MALLORY, or MALLORY UNLIMITED.
To pay via Venmo send payment to @MalloryUnlimited or via Cash App send payment to $MalloryUnlimited. To pay with Bitcoin, send payment to the below QR Code.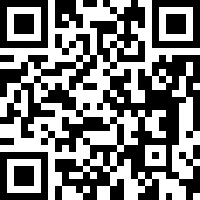 Please contact us if you would like to pay with other crypto currency such as Ethereum, Litecoin, etc.
Don't forget to start investing with Robinhood by creating a free account here: https://join.robinhood.com/matthem2882
If you have already made a payment you will receive a confirmation email with more instructions about the course/service that you are interested in. If you do not get the email within 24 hours please contact us.
PAYMENT TERMS: We do not accept walk-ins. You will need to register for the desired course and make full payment PRIOR to the day of course in order to secure a seat in the course. Your seat is secured upon receipt of both the registration and payment. No certificates will be issued if payment has not been received prior to course date. If you signup then find out you can't make the course please let us know so we can free the seat up for someone else. Course fee does not include fees to be paid to respective County or State. A $40 insufficient funds fee is charged for all returned checks. Please note other terms and conditions below.
Cancelation Policy: Class purchases are non-refundable. Before registering, make sure you are able to follow through on the commitment to attend the course. You will need to pay for the course again if you fail to inform us with enough notice so that we can reschedule you to a new date. 
Rescheduling Policy: Rescheduling to another date, within the next 90 days, may be available on a case by case basis if you notify us within 24 hours of class. There is a $20 to move to another date, which can be paid below. Seating is limited so make sure you plan carefully before you signup for a course date/location.
Replacement Certificate: If your certificate is damaged or lost and you need us to create a new one, there is a $20 fee for us to do so. You can mail payment to the above address or pay with credit card below.
Click a link below to make a payment with credit card:
---
MISC PAYMENT

OTHER COURSES & SERVICES

Active Killer Courses

Security Assessment $310

Before an Active Killer Event $45

During an Active Killer Event $45

Active Killer Drill $2,100


Try Me/Buy Me (TM/BM)

8 Guns $325

6 Guns $250

4 Guns $175

2 Guns $100

Add Ammo $25

Add a Gun $50


Multi-State Course

Multi-State Course $150

Florida Competency Test $50

FL Paperwork (No Utah) $100

Countering the Mass Shooter Threat (CMST) 4hr $45

Concealed Carry Home Defense Fundamentals (CCHDF) 5hr $55

Defensive Shooting Fundamentals Level 1 (DSFL1) 8hr $210

Defensive Shooting Fundamentals Level 2 (DSFL2) 8hr $260

DSF Retake at 50% off $130

Certified Instructor Workshop (CIW) $357

Women's Handgun Self-Defense Fundamentals (WHSDF) 5hr $45

PS&ED CUSTOM COURSES
LAW ENFORCEMENT/SECURITY GUARD COURSES

Law Enforcement
LEOSA/HR218

LEOSA ONE Handgun (Semi OR Revolver) $60

LEOSA TWO Handguns (Semi AND Revolver) $90

LEOSA ADD SECOND GUN $30


Security Guard

8hr Pre-Assignment $80
16hr OTJ $125
8hr Annual $70
8hr Annual Firearms $100
47hr Initial Firearms $450
One hour of Training (DT – or – OC – or – HC – or – SH) $20
Two hours of Training (DT, OC, and HC) $40
Three hours of Training (DT, OC, HC, and SH) $60


OTHER PAYMENTS

Home Firearms Safety 4hr $45

Basics of Pistol Shooting ILT 8hr $130

Basics of Pistol Shooting Phase 2 5hr $115

PPITH Basic Course 8hr $130

PPOTH Basic Course 14hr $220

Rifle Basic Course 8hr $130

Shotgun Basic Course 10hr $155

Metallic Cartridge Reloading Course 8hr $130

Shotgun Shell Reloading Course 6hr $105

RSO (Range Safety Officer) Course 9hr $130

RTBAV (Refuse To Be A Victim) Seminar 4hr $45

Women on Target Instructional Shooting Clinic 4hr $45


Home Firearms Safety Instructor Course 5hr $105

Pistol Instructor Course 10hr $210

PPITH Instructor Course 9hr $185

PPOTH Instructor Course 16hr $330

Rifle Instructor Course 10hr $210

Shotgun Instructor Course 11hr $230

BIT (Basic Instructor Training) Course 6hr $75

CRSO (Chief Range Safety Officer) Course 8hr $165

Metallic Cartridge Reloading Instructor Course 8hr $165

Shotgun Shell Reloading Instructor Course 8hr $165

RTBV (Refuse To Be a Victim) Instructor Development Workshop 8hr $165



CUSTOM PAYMENT – Make a payment for a product or service not listed above.