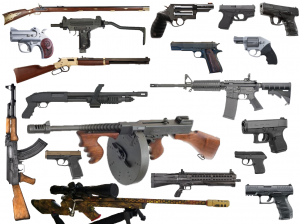 Try Me/Buy Me (TM/BM) is a private shooting event, that allows you to shoot the guns that you can't legally own, yet desire to shoot, or it gives you the chance to try guns out before buying them! Test driving a gun, of sorts.

Are you looking to get a new gun but don't know which one to buy? Does the gun store laugh-at-you when-you-ask if you can shoot it before you buy it? Do you want to shoot some cool guns, like the UZI, Tommy Gun, and AK-47, that you can't legally own? When you hear about a new gun that just came out, do you wish you knew someone that had one so you could test it out? Then come test drive some of our guns to find that perfect gun for you! It can also give you the chance to shoot guns that you never plan to buy but would just like to say that you shot, at least once! New and seasoned shooters alike, will save money by testing out these guns before buying them. There is nothing worse than buying a firearm then shooting it to realize you don't like it, and can't return it. We have solved that problem for you!
Price: $50 per gun (price decreases as you add more). Includes 5 rounds of ammo and check sheet. $10 per extra 5 rounds of ammo. Add instruction for $75/hr.
Length: Up to 2 Hours
Lead Instructor: Matthew J. Mallory
Read what our students have to say about this course:
…seminars are real world, factual, & to the point.
"Loved the class, the hand out was nice to have except maybe formatting it so that there is an area to write comments on instead of only a score mark. Great instructions, loved the liberated structure. Was very helpful in choosing what kind of pistol I want." ~ Emily from Syracuse, NY about our Try It Before You Buy It (TIBYBI) Shoot
Loved the class, the hand out was nice…
We will start with a short safety briefing and provided with a form to make notes on all the guns. While shooting each firearm, you can take notes and rate them on a scale from 1-5 for each of their features, to include: grip, sights, recoil, weight, trigger, accuracy, performance, loading, unloading. Then tally up the totals to point you to the one that fits you and that you like the best! Signup below or contact us for more info.

Pricing is based on the number of guns you choose to shoot. It's simple! When registering below put in the comments which guns you want to shoot, make payment for the desired amount of guns, and we will reach out to you with the dates we have open to schedule the shoot! Add private lessons for only $75/hr.
Shoot Eight (8) of the Guns for only $325
Shoot Six (6) of the Guns for only $250
Shoot Four (4) of the Guns for only $175
Shoot Two (2) of the Guns for only $100
TIBYBI Sponsors
The list of firearms that you can shoot include the following:
Handguns
Bond Arms Derringer "Hand Cannon" .45Auto/9mm/45Colt/410 barrel
Charter Arms Off Duty DAO .38 Special +P
Charter Arms Undercover SA/DA .38 Special +P
GLOCK 21 Gen 2 45Auto with stippled grips
GLOCK 30 Gen 4 .45 Auto
GLOCK 34 Gen 4 MOS 9mm with Meoptia Red Dot Sight
GLOCK 43 Gen 4 9mm with Crimson Trace green laser & light and stippled grips
H&R 922 9 shot .22cal Revolver
Heritage Rough Rider 22LR/22Mag Revolver
IWI UZI Pro Semi-Auto 9mm with Stabilizing Brace with 25 round stick magazine
Kahr 1911c DE 9mm
Kahr CM9 9mm
Kahr CW9 9mm
Kel-Tec P3AT .380 Auto
Magnum Research BFR 45/70 Single Action Revolver with a 10″ barrel, Bisley grips, and a Nikon Force XR 2.5-8×28 BDC Scope
Remington 1911-R1 45 Auto
Remington R51 Semi-Auto 9mm
Remington RM380 Semi-Auto Double-Action-Only (DAO) .380
Remington RP9 Semi-Auto 9mm
Ruger Security Six Double Action .357 Magnum Revolver
Taurus Judge Double Action .410/45Colt Caliber Revolver
Taurus M85 Double Action .38 Special Revolver
Taurus PT99 (Beretta M9 Type) 9mm Semi-Auto
Walther PPS M2 Semi-Auto Striker-Fired 9mm
Walther PPQ M2 Semi-Auto Striker-Fired 9mm
Rifles
AR-15 Semi-Auto .223 Wylde
Auto-Ordnance M1 Carbine Semi-Auto .30 Caliber
Auto-Ordnance "Tommy Gun" Thompson 1927A-1 Deluxe Semi-Auto .45ACP with 50-round drum magazine aka "Chicago Typewriter"
Crickett Bolt Action .22cal
Henry Lever Action in .357 Magnum Confederate soldiers referred to it as "that damned Yankee rifle that they load on Sunday and shoot all week!"
Lee Armory AK-47 Semi-Auto 7.62x39mm with 30 round banana magazine and 75 round drum magazine
Lee Armory Sporter Hunter AK-47 Semi-Auto 7.62x39mm with 30 round banana magazine and 75 round drum magazine
Mossberg AR Style Semi-Auto .22LR
Mossberg Blazze Orange Semi-Auto .22LR
Mosin Nagant Bolt Action 7.62x54mmR Sporterized Sniper
Mosin Nagant Bolt Action 7.62x54mmR Original Russian
Remington M4 Semi-Auto 5.56x45mm
Savage Bolt Action .22LR with scope
Shotguns
Mossberg 500AT Pump Action 12 Gauge with rifled barrel and scope and/or bird barrel
Mossberg M590A1 Tactical Pump Action 12 Gauge
Remington 870 Express Pump Action 12 Gauge
Remington Semi-Auto 12 Gauge
Stoeger Condor Field Break Action 20 Gauge
UTAS UTS-15 Bullpup Tactical Pump Action 12 Gauge
Winchester Model 12 Pump Action 12 Gauge
Misc
PREREQUISITES:
A valid New York State Pistol License is required, to shoot the handguns, and must be presented at the start of the shoot.
TERMS AND CONDITIONS:
Payment: This shoot starts at $25 per gun. After signing up above, please visit our PAYMENT PAGE to review the payment terms and make a payment.
Registration: We do not accept walk-ins. You will be registered upon receipt of the above registration and payment.
Firearms & Ammunition: All firearms and ammunition are provided.

Contact us with any questions.