On 7 March 2015 former contestants from the TV Show Top Shot along with PS&Ed Founder Matt Mallory will be at Orange County Choppers in Newburgh, NY to instruct a New York State Pistol Permit Pre-Licensing Handgun Safety Course from 8am to 12pm and a combined Utah, Florida and New Hampshire Multi-State Pistol Permit Pre-Licensing Course (for those looking to carry their handgun in up to 37 states) from 1pm to 6pm. Other guest appearances may happen throughout the day so don't miss the chance to learn from and meet some of TV's Top Shots! Learn more about the courses and signup here or purchase raffle tickets here.
GUN RAFFLES, DOOR PRIZES AND SILENT AUCTIONS
Three gun raffles for four gun to support the Hope for Heroes Foundation. The winning tickets will be drawn at the event at 6pm.
Magnum Research Inc donated a $1,000 Desert Eagle 1911 45 Handgun as a door prize! Students that attend either course will be entered to win this gun! Double your odds of winning by signing up and attending both courses.
At the event we will have silent auctions for some awesome items and the proceeds will support The National Purple Heart Hall of Honor.
With hundreds of great door prizes totaling thousands of dollars all attendees will easily get their monies worth! Door prizes made possible by the following companies: Magnum Research, Inc., USCCA, ScoutLook weather, Ruger, Hornady, ThermaCELL, Wolf ammo, TUFF, FrogLube, Hodgdon, Ear, Whitetail SLAM, and many more.
MEET THE TOP SHOTS
Gary Shank, Top Shot Season 4 Second Runner Up, NRA Certified Pistol Instructor, and Utah Certified Pistol Instructor. Gary has worked in the firearms industry since he was 19 years old. He has worked for several major retailers, buying and selling collectible firearms, managing gun departments, working as a firearms instructor/range officer and now owns his own firearms and training business.
Keith Gibson, Top Shot Season 4 contestant, IDPA Stock Service Pistol Master, and Division Champion. An Army veteran who won the Marksmanship Qualification Award (highest score in his Battalion on M16) and was a Combat Medic in a tour of duty with a Black Hawk Air Assault Unit during Operation Iraqi Freedom.
Frank Melloni, Top Shot Season 4 contestant, NRA Certified Pistol Instructor, and multi-discipline competitor (NRA Service rifle, Small bore silhouette, IDPA, and USPSA). Being versed in several firearms, as well as a variety or skills such as maintenance and fabrication of firearms, namely the AR-15, ammunition crafting, and ballistics, he is referred to as the renaissance man which is also fitting for his training business. Frank trains over 1500 new shooters a year. His company Renaissance is also sponsored by 25 companies and he is featured in this years Wolf ammo catalog as their representative for match grade rimfire.
GUN RAFFLES AND SILENT AUCTION
FOR TWO GREAT CAUSES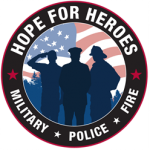 Support our military and first responders by purchasing raffle tickets and get the chance at the four guns shown in our gun raffles! With a total combined value of $,2,387 you get a bang for your buck at only $10 per ticket! All proceeds from the raffle ticket sales will be donated to the Hope for Heroes Foundation whose mission is to empower, educate and provide outdoor experiences for our nations disabled heroes and their families or caregivers.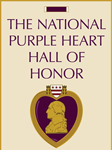 We will also have a silent auction for a Reaction Targets Electronic Steel Target System called the HRTS (Hostage Rescue Training System) valued at $750! All proceeds from the silent auction will be donated to The National Purple Heart Hall of Honor whose focus is to commemorate the extraordinary sacrifices of America's servicemen and servicewomen who were killed or wounded in combat. The mission of the Hall of Honor is to collect and preserve the stories of Purple Heart recipients from all branches of service and across generations to ensure that all recipients are represented. You can purchase tickets here to show your support even if you aren't able to attend either course.
Learn more about the courses and signup here or order raffle tickets here.
HELPFUL CONTACT INFO
Public Safety and Education (PS&Ed)
315-849-2886
Orange County Choppers
14 Crossroads Ct, Newburgh, NY 12550
Ramada Fishkill
542 Route 9, Fishkill, NY 12524 US
845-896-6281
Stewart International Airport
1180 1st St, New Windsor, NY 12553
845-838-8200