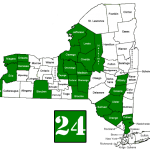 Are you looking to get a New York State pistol permit? Our four and eight hour New York State Pistol Permit Pre-Licensing Handgun Safety Courses are approved/accepted in 24 New York Counties. Visit our NY Permit page to learn more or to signup for a NY Course.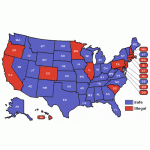 Do you travel outside of New York for business or pleasure? We offer a combined Multi-State (Utah and Florida) Pistol Permit Pre-Licensing Course. This course will prepare you to apply for carrying in up to 36 states!
Do you want to learn how to shoot, brush up on your skills or need proficiency for a Florida or Arizona permit? Our NRA Courses can help. We also offer the USCCA Certified Concealed Carry Course. This course is great for experienced handgun owners who want professional training on how to use their gun.
All courses can be provided at your location for your convenience. We also provide private shooting lessons upon request. Contact us to request a private course and/or lessons.