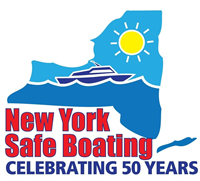 Brianna's Law requires all motorboat operators to complete a boating safety course and obtain a certificate. New age requirements began on 1/1/20! Signup below or contact us with any questions.
Our course meets the standards for Boating safety education established by New York state. Taught by professional educators with compelling stories, and scenarios that give you a broad example of safe boating practices.
Price: $80
Length: 8 hours
Lead Instructor: Matthew J. Mallory
Read what our students have to say about this course:
"The safe boating class was great. I learned so much. Matt is a dynamic instructor who kept things moving right along. He presented the material in a manner that was easy to follow even for the new boater such as myself! I would highly recommend PS&Ed !!" ~ Martha R. of Baldwinsville, NY
Matt is a dynamic instructor who kept things moving right along.
Good course and good instructor…
You will partake in a comprehensive study of boating safety while learning the fundamentals of safe boating operation. The course is entirety in the classroom and requires the passing of a 50 question test in order to receive certification.
CLICK SUBMIT REGISTRATION ABOVE
TERMS AND CONDITIONS:
Payment: This course is only $80. After filling out the form above and clicking the "Submit Registration" button above the form will take you to a page to make payment with PayPal/credit card. If you accidentally closed out of the payment page you can make payment from our PAYMENT PAGE. If you want to mail a check/money order you can close out of the payment page, after clicking "Submit Registration" above and visit our PAYMENT PAGE for directions on where to mail a check/money order and who to make it out to. You can also review our payment terms on that page.
Registration: We do not accept walk-ins. You will need to register above and fully make payment in order to secure a seat in this course.
The successful completion of any PS&Ed course does not guarantee the removal of a restriction or issuance of an unrestricted license. It is the discretion of the licensing officer of the county that you are applying/applied in.
You agree and understand that the information presented in this course is not legal advice and any actions you take or decisions you make are of your own volition. You agree to hold harmless PS&Ed, it's employees, and/or contractors.
At Your Location: For your convenience, we offer the above courses at your location with a minimum of ten students. Contact us to book a course at your location or chose "TBD At Your Location" from the above form drop down and we will be in touch to set a date.
Contact us with any questions.