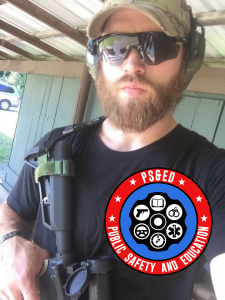 Leading up to our AR Carbine 101 Course we keep getting asked "How should my rifle be setup for the course?". Well, Patrick Kimball, one of our Instructors put this article together to answer just those questions.
When choosing a new carbine setup, the first question you must ask is whether to build a rifle or buy it. For the purposes of this article, I will assume that most of us are going to buy our guns as opposed to building them. I will also operate on the premise that the rifle chosen has a chamber dimension of either 5.56 NATO or .223 Wylde as these are the most popular at this time. Some general thoughts on building will follow at the end.
When buying a rifle specifically for defensive use, reliability should be of the utmost concern. If the tool doesn't work when we need it most, it most certainly isn't worthy of being trusted to save lives. The reliability of the rifle is dependent on proper construction, quality components, running good ammo, and proper lubrication/maintenance.
It's important to buy a rifle from a manufacturer that is known for proper QC (quality control) standards. There are many lower end rifles out there that are perfectly fine for range use, but just not built well enough to be a dedicated defensive carbine. I recommend starting around the Smith and Wesson M&P Sport 2, Windham Weaponry, or Bravo Company, in the AR price spectrum. Even manufacturers of quality guns sometime have QC failures, so it's important to know how to spot potential issues like a poorly staked gas key.
A 14.5" barrel with a pinned and welded muzzle device or a 16" barrel is a must-have on a defensive gun. Any longer and maneuverability and fast handling, in confined spaces, will be compromised to some degree. Speaking of maneuverability, a carbine length buffer tube and adjustable stock are best for a compact, quick-handling gun. Spend money on a quality gun with a barrel made from materials like 11595E, 4150, or at a minimum 4140 chromoly steel.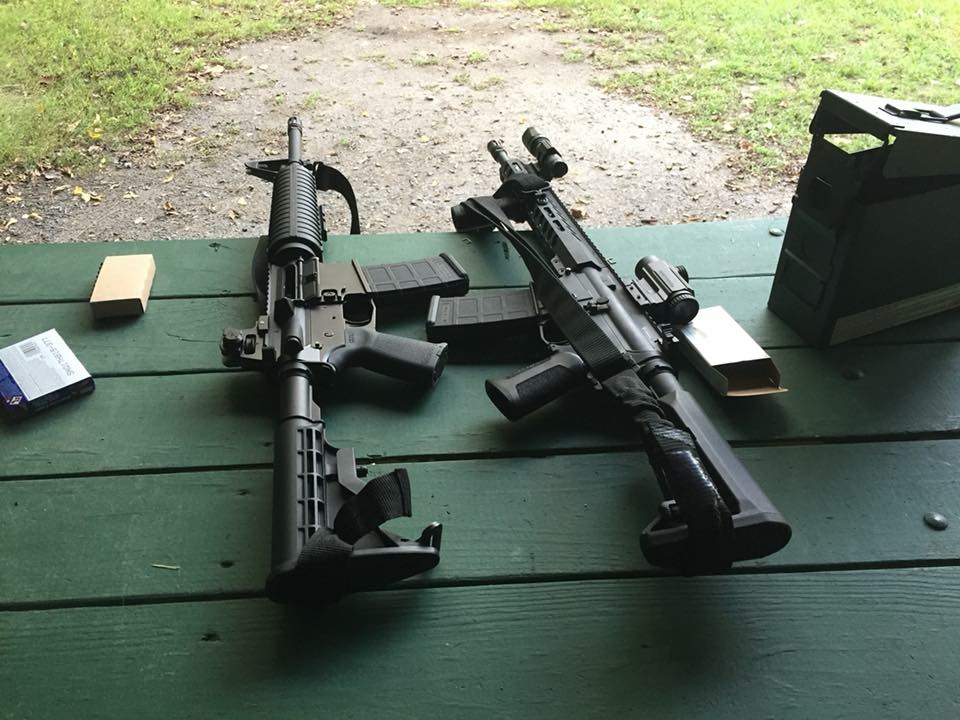 Another area of special importance is the bolt carrier group. A good bolt carrier group will have an aggressively staked gas key and have a magnetic particle inspection (MPI) done by the manufacturer. Make sure to buy your gun from a manufacturer that indicates their products are properly tested to military specifications. These tests include magnetic particle inspection to look for weak points and micro fractures, and high pressure testing to ensure the bolt can withstand the increased pressure of a round loaded with a hot powder charge.
A defensive rifle must have a white light on it, end of discussion. As well, everyone should carry at least one flashlight on their person. Most critical threat incidents happen in hours of low light. Positive identification of a potential target is critical; if you are going to point a rifle at something you had best know what it is before you decide to shoot it. A 200 lumens light seems to be the minimum acceptable standard in most circles, but be careful of a light that is too bright as it may wash out the target or worse yet, temporarily blind the user.
Just like a good light, every serious use rifle must have a sling on it. Your sling should make it easy to manipulate the rifle from either side and for this reason, 3-point configurations are outdated. Single point slings are fast-handling but lacking in control of the gun when not in use. A quality two-point sling is the most common and viable option. Find a sling that aids in security and weapon retention, is quickly adjustable, and allows the user to operate on either side of the gun.
Red dots and holographic sights are very popular on defensive carbines, as are low power variables like 1-4x or 1-6x. Any optic that depends on battery power must be backed up by some sort of iron sights. Batteries die, and it's generally at the most inopportune moment. Optics with glass etched reticles are somewhat more resistant to failure, but iron sights are still something to consider.
Ambidextrous controls are all the rage right now, to the point that they are standard equipment on some guns and aftermarket parts like ambi mag releases, which fly off the shelves. In reality while these amenities are nice to have on your gun, they don't really make you a better shooter. The AR platform is actually fairly easy to use as left-handed shooter, provided you put the work in to learn the skills involved. The lone exception is the charging handle; the mil-spec charging handle is inadequate and should be replaced by something with a more practical, easy to use latch. There are many quality ambi charging handles on the market, just beware of foreign knockoffs made with inferior pins and metals.
Magazines are the weak link in the chain for nearly all semi-autos, so invest in quality magazines. There are many excellent polymer mags out there, and most are relatively inexpensive relative to their quality. Do your research and find a reputable brand known for reliability. GI mags are also fine, provided they have the enhanced tan or black followers. Those with the old green followers are known to tilt, causing failure to feed. Be sure to get rid of any magazines that don't drop free when you depress the mag release, or at least restrict them to range use.
A few notes for the builders out there. Spend the money for a quality barrel and bolt, they are the heart and soul of your gun. A barrel that is dimpled for your gas block set screws will help ensure that your gas system is securely in place, as will knurled head set screws. Steel gas blocks are much more durable than aluminum, but whatever gas block you buy make sure to install it properly in accordance with manufacturer specifications.
Inspect the staking on your gas key, make sure that there is an aggressive stake job to keep the bolts from backing out over time. Properly torqued grade 8 bolts should have no problems, but better safe than sorry. If you build your own lower from a parts kit, be sure to stake the end plate to secure the castle nut. Some use LocTite in place of staking, the thought process being that the threads will be secured and can be loosened easily with a heat gun. You will get no argument from me. Make sure to follow torque recommendations and apply appropriate thread treatments, if you pay attention to the details the result will be a very reliable rifle.
As far as general preferences go, I like mid-length gas systems for soft recoil. I run an steel adjustable gas block, 16" barrel with a melonite finish, 1/7" twist and M4 feed ramps. I don't use ambi controls, but I do use a short throw selector that is great for using from the support side. I have an H2 buffer. My gun has a two-point sling, a prism scope with glass-etched reticle, and a light with a push button switch. It is very usable from either side and it works for me, just like your defensive rifle should work for you.
---
Patrick Kimball is an former Army Sergeant and decorated war veteran, Sig Sauer, NRA, and USCCA Instructor. Pat along with PS&Ed founder Matt Mallory offer an AR Carbine 101 Course. Make sure to also take a look at the rifle courses we have scheduled with Larry Vickers in 2019!